You probably have practiced yoga for a couple of years or even not, but, somehow, decided to either go for an intensive to deepen your practice or to properly receive tools so you can become a teacher. Maybe even you just want to take some time out of your ordinary world and practice. Whatever it is, Yoga Teacher Trainings are a trend nowadays and we are here to make it clear for you so you can choose properly. Take a few breaths because it might be a lot of information, but still come with us.
There are several types of courses and several styles of yoga – Ashtanga, Hatha, Iyengar, Vinyasa krama, Yin yoga, etc – and to take the leap for being a teacher is not so easy. Becoming a teacher takes a lot of knowledge, a lot of humbleness and openness to continue to learn constantly. But even if you are open for all that journey, some questions stumble in the way of choosing a teacher training.
Yoga Teacher Training in India
Yoga teacher trainings are very different from each other, but usually when taken by foreigners in India they are intensive. That is a time factor; in general one cannot take so much time away from their home country for different reasons. However, even in India and choosing for an intensive, the courses can be extremely different from one another. For example, you can take courses on a specific style in known institutes in India that are connected to the foundation/guru of that style such as Astanga, Iyengar, Sivananda. Usually, when students go on those courses they are already pretty sure of what they want to teach and are practitioners of that style for what can be considered a "good time" – here time can be interpreted as how deeply in the practice one is and its frequency in their routines but, also, can be interpreted as a long time since, for example, for a training in Iyengar (the official) one needs about 7 years of serious practice of that style.
Apart from that, you can take intensive trainings in other schools that are together with Yoga Alliance USA and/or Yoga Alliance International. These institutions try to put together a minimum requirement for capacitating yoga teachers, having different levels in different courses (such as a 200-hour course and 300-hour course). It is a good way to somehow have a guideline when checking for schools and also some security in what you are getting from the course. Obviously, it's very hard for these institutions to really be able to strictly keep an eye on every school's work, but it is still some tool for helping people choose more properly and consciously.
Finally, you have courses that are not connected to any ashram, institute, and university – yes; there are courses on Universities also! – or the alliances. Those are just organized on their own. Needless to say it is way harder to choose a good one when it is like that…. Of course there are, but seems that a way to choose nicely between those is to first arrive in India where you wish to stay and check out a little before with people that might already be taking the course you are considering to apply for…. All that also because online marketing has turned the feedbacks about trainings a little bit unreliable (specially written ones) amongst other reasons.
How do I know if the Teacher Training Course (TTC) in India that I'm choosing is "good"?
Well, it is hard to say. What people advertise usually is not what they offer, For example:
Be careful not to wonder when reading "Guru" here and there. A Guru is not something that the real ones advertise to be. A real Guru generally, if advertised, will have facts, people and places to testimony their role.
Sometimes you have an army of teachers linked to the school but you are actually just having very few of them as yours, so ask for specifics (who is teaching what in the course I am applying? Is there a good chance that there will have any changes in that?);
There are times when the Syllabus offered is too vague or the teacher's profile is too legend like. If you haven't ever come to India it's understandable that you have that expectation of a "land where spirituality was never lost", but the reality is that Yoga has become a big business in India – and out of it! ."Being Indian" is used as a synonym for "knowing more" which is no-doubly untrue. The truth is you'd better try looking for places where what they offer sounds realistic, remembering the course's timetable and also that the teachers seems human. If they don't, at least remember to focus on checking out the facts that make them so amazing.
What about Yoga Alliance? Isn't it internationally recognized? Doesn't it make it secure enough to choose through them?
It is internationally recognized but also it is not really that easy. There is for sure an effort on supervising Yoga Schools through this institution but, unfortunately, the certificate is not enough. There is no way for the Alliance to properly check out the content or quality of the group of teachers in every school frequently. As we explained before, usually what is offered (on the school's website) does not follow the minimum requirements of the Alliance and it all becomes a "grey area". Students, usually for being so new to it, are not really familiar with what they are missing in terms of learning and though filled with complaints about the school, those are let go after the course. That makes it also difficult to follow up schools accurately. Moreover, sometimes, students themselves don't want to bring down the "status of their certificates" – well you know, "I am a teacher from that school and if i trash their name i am also kind of trashed indirectly".
That being said, please be aware that we are not defending that the institution is useless, this is just a reminder to again, when searching, try to check out as deeply as possible and to exchange emails with the schools about teachers, structures and their SYLLABUS. Try to get acquainted with what you are supposed to learn in any basic Yoga TTC. Though it can fit in a month training it is not that easy. In other words, ask the schools how they are managing that… If they can not answer you, it is a good clue to keep searching for other schools!.
Should I go for a specific style in the training or a multimodal training?
Well, it depends. Sometimes we have a very fixed idea of what we want to teach – which style – because of our own practice, which is completely understandable. However, having an idea about other styles (a practical idea) is really useful to broaden the mind and see how yoga itself adapts to different minds and realities nowaday. Moreover, you might discover yourself preferring to teach something different than you expected – and also learning! So, whatever you know about yourself, taking classes in different styles with good teachers in those styles is of great use! In that sense, an intensive training that combines styles is also very useful. Of course, it is not as deep as going on an intensive focused on only one style, but it is a treasure to just be able to grow deeper in more than one style and deciding your path with a little bit more certainty to it. You have to be honest with yourself, being a great yoga teacher does not happen only through a month of training, you will need a few more experiences – either trainings, intensives, workshops, retreats, surely self-practice and/or classes with different teachers… It is a Universe. So yes, you can teach after the course, but please accept that we all need to continue experiencing and growing to be able to be great teachers.
Bottom-line is: a multimodal experience will help you understand in practice what you prefer and feel which one is more spontaneous for you to teach… It is highly likely you will suddenly combine different styles on your own self-practice. It's good to know, though, that it is quite possible you will feel the need to deepen your knowledge of the style you chose in a second training or on your own with hopefully some guidance from a teacher. It is all ok, you don't have leave the possibility of teaching till you take a second training, actually teaching itself is already a lot of learning, what you have to be is honest with yourself and the students you receive.
Intensive Trainings (TTC), is it really worth it?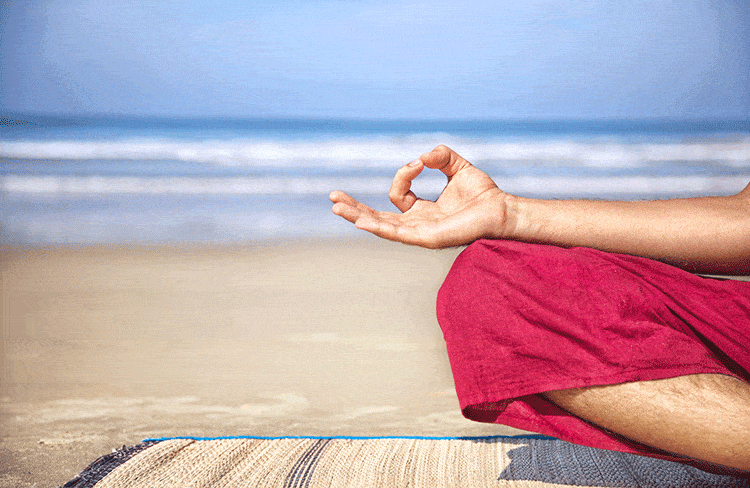 Taking an intensive Yoga Teacher Training is in general a nice experience. Hardly we have seen people that would have preferred not taking a TTC or had done something else in that time… Even though sometimes the teachers were not so nice, the place were not so nice and even the knowledge were not so well delivered. That is because taking an intensive makes a big difference on your own practice and the practice itself carries out changes on the body, on the emotions and on our minds. Moreover, you get to know so many different people that share your interest. So, in most of the cases, people may have their complaints, maybe even a lot, but usually they are feeling happy about themselves and love their trainings. This is because Yoga is beyond everything that can go wrong…. The practices itself are life changing.
Does that mean I should take an intensive TTC ?
Not necessarily, it means that intensives – whether TTC, workshops, retreats, etc – are usually good for giving us glimpses of states that we are very able to attain once we apply ourselves a little (or a lot) more. It also helps us to let go of self-concepts and conditionings that we carry about our abilities whether physical, emotional or mental.
However, if you are decided to take a TTC and you prefer not doing an intensive it is also great. Long-term courses usually help us to integrate the practice into our lives, our routine… That is what we are supposed to do anyway even before taking the course. Also, like that we have time to digest a whole bunch of subjects that are not easy at all such as anatomy, philosophy and its different texts. So time is good, taking time to read properly, digest; apply already in our routine and somehow being constantly inspired by great teacher for longer time makes the knowledge maybe even more stabilized in ourselves.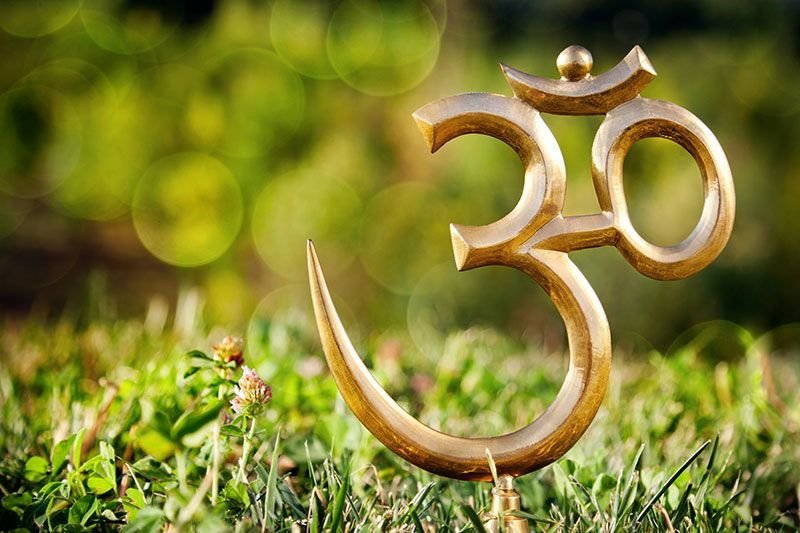 If you have the chance to take a long-term yoga course and also a real intensive, it is for sure, a beautiful way to structure yourself in the path and as a teacher. There is no doubt that intensives somehow helps you leap further when placing you apart from your daily "mind triggers". And also, there is no doubt that taking time to digest the content is beneficial to the learning. But in any case, if it is not possible, don't worry; yoga is anyway an everyday practice and an everyday bliss possibility. Start however, wherever and whenever possible. At first, be strict with yourself; soon, it won't be needed anymore: you'll just enjoy it.
Suzana Altero
Turiya Yoga