Yoga in Goa
Goa is a state in southwest India and has been known for its breathtaking beaches for more than 50 years! Goa features a tropical monsoon climate presenting a hot and humid climate for most of the year and a beautiful nature which attracts foreigners from all over the world. Goa is more than a destination; through its warm climate, inspiring nature and relaxed people it offers a great spot to deepen our yoga practice. This is why we chose Goa to host our yoga teacher training in India.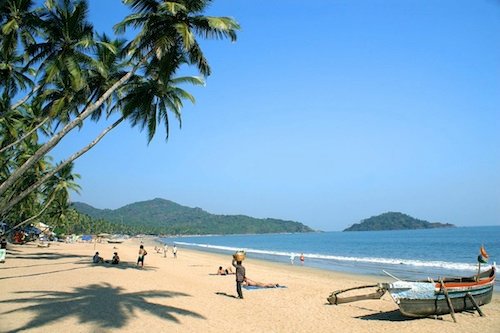 Goa's Highest Season
From November to March, Goa receives a lot of tourists from all around the world to enjoy its beaches and nature. The peak season is during Goa's winter. Goa has a short winter season between mid-December and February. These months are marked by nights of around 21 °C (70 °F) and days of around 28 °C (82 °F) with moderate amounts of humidity.Weather is great and this is why Yoga Schools and Yoga teacher trainings are usually quiet booked. The south of Goa still offers quieter spots to enjoy so it is the best choice for deepening a yoga practice. The peak season, however, which is from 15th of december to around 10th of january, can become a little bit noisier even in the south. If you intend to take a yoga teacher training in goa during its peak season make sure that the school you are booking has a quiet environment so you can truly go within.
Goa's High Season
October is when Goa starts receiving foreigners from all over the world. April is considered the month that slowly closes the season for foreigners. However, Goa does not stay without tourists yet! The state starts welcoming Indian tourists in May. Yoga schools are usually opened on those months. Yoga Teacher Training Courses are generally being offered and these months offer a quieter environment in Goa.
Goa's Monsoon
The monsoon of Goa comes in the beginning of June and lasts till September (sometimes beginning of October as well). Yoga shalas and Yoga teacher training schools are mostly closed in this time as the weather is not that inviting and foreigners usually head to the mountains in India.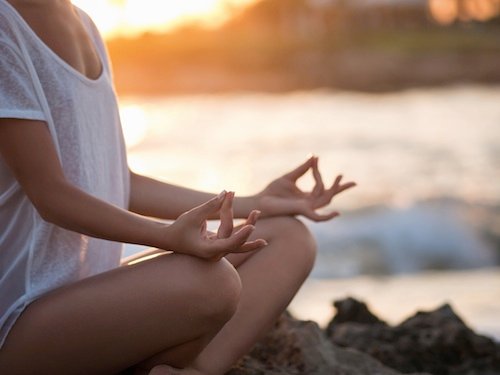 What else we can do in Goa besides practicing Yoga
Goa has amazing beaches! The South of Goa, specially, is known for its quietness and serene beaches that rest amongst more untouched nature. Furthermore, Goa has spice (and rice!) plantations and real wildlife sanctuaries. There are boat trips for different islands and to see dolphins. Treks to special locations to see elephants, monkeys, crocodiles and, of course, to enjoy waterfalls. Those that are into sports meet in Goa a perfect spot to go surfing, paragliding, kayaking, etc. Ayurveda & spas centers are also present in Goa and are an alternative for those that prefer an immersion in wellness.
Our Yoga Teacher Training Goa
Turiya Yoga offers yoga teacher trainings that takes place during Goa's high season when the climate is perfect to be able to enjoy nature in its full potential. Our trainings have mostly weekends off (Saturday's are usually off right after breakfast). Our place is settled in South Goa, where students can enjoy quiet spots and the most untouched views. The school helps organizing tours and choosing the best activities that are around. If you have any further questions about Goa in general, what else you can enjoy with us and, of course, anything about the training itself, just contact us