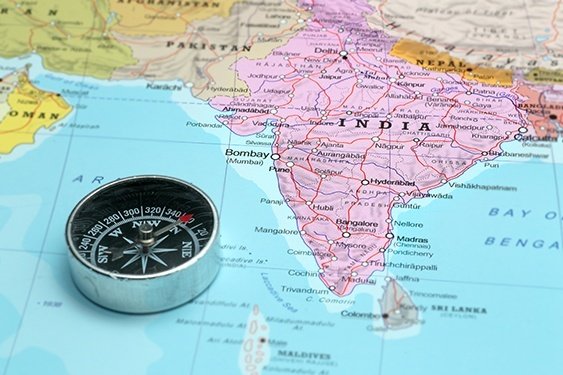 Check In Requirements (Visas/ Immigration)
Both your passport and your photos are required for the check-in policy of the hotels and most of the guesthouses around. We will also need them presented to us when you arrive.
Get Your VISA Ready
You should apply for a tourist category visa. We suggest that you apply at least 1 month in advance or before booking your flights. In the case of applying for Indian visas it really is a matter of 'the earlier the better'.
Visit TRAVISA for visa processing service and information specific to your country of origin.
Compulsory
Please bring two sets of passport and visa photocopies with you (one showing the passport photo page and one showing the visa page) + 3 passport size photographs. We will use these pictures for your certificates.
Medical
It is advisable to travel with records of any medicines you might need in case of emergency. If you are on medications please bring an ample supply, as it might be very difficult to obtain these medicines in India.
Required vaccinations: the only vaccine required by international regulations is yellow fever. Proof of vaccination will only be required if you have visited a country in the yellow fever zone within the six days prior to entering India. If you are travelling to India from Africa or South America you should check to see if you require proof of vaccination.
We strongly advise you to have a comprehensive health insurance policy when travelling, not only in India but anywhere you go.
Clothing and Customs in India
In Goa
What you can get away with wearing on an Indian beach depends entirely on which beach you visit. In the state of Goa, a popular beach and club get-away destination, locals are accustomed to seeing tourists in bikinis on the beach. Indeed Indian men themselves often sport Speedos! Skimpy clothes, especially for women, always stay on the beach. Don't walk around town or your hotel complex in only a bikini and sarong.
*It is common to wear western clothes in hotels, restaurants and markets near the touristic beaches, for example shorts and a vest top for women.
At Temples and Religious Sites
When visiting temples and other religious sites on your own or part of a tour, be on the lookout for signs advising visitors to dress in a specific way to enter the sites. The Government of India advises that some religious institutions require visitors to cover their heads or remove their shoes, and, for respect, covering your arms and legs is a must. Certain sites may carry more specific requirements, such as donning a certain colored sash or sarong-like covering. Take your cue from other visitors exiting the site before you enter.
Arriving to India or when outside Goa
It is not advisable to wear sleeveless tops, shorts, miniskirts and any other skimpy, see-through or tight-fitting clothing when arriving to India or travelling outside of Goa. Male or female, one rule covers all visitors to India: don't leave the house with your arms or legs bare. You'll naturally get attention as a foreigner anyway, as full-on staring is common and accepted on Indian streets. You will suffer far less negative attention if you remain covered up. For most locations and seasons in India thin, loose linen or cotton pants and shirts will keep you comfortable in hot, humid weather and will help you blend in. In other words, baggy clothing that hides the contours of your body is the way to go.
This text on "Clothing" was taken from USA TODAY
Safety and Precautions
You are encouraged and reminded to take practical safety and common sense precautions. India can be very safe to travel in and above all an amazing experience! We will of course do our very best to welcome you and to collect you from Goa's international airport (Dabolim) or from the train station at Canacona. We suggest that you read this article to feel a little more prepared for and comfortable about your trip. The text is mostly about women traveling in India but has some good general tips for everyone!
Money
You will have an opportunity to change money at the airport upon arrival. ATMs linked to international networks are common in most towns and cities in India and are available near our own yoga centre. It is always advisable to carry cash as a back-up in case the ATM is out of order, the power goes down or you have any issue with your cards.
** Please note : You must carry your passport whenever you change currency or travellers cheques. Commission for foreign exchange is increasingly rare.